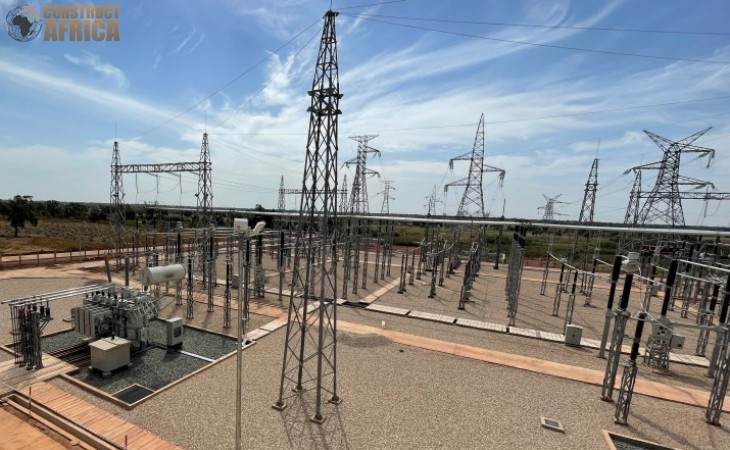 West African Interconnected Grid Nears Completion
OMVG interconnection links The Gambia, Guinea, Guinea-Bissau and Senegal.
The Gambia River Development Organisation (OMVG) and the national utilities of its member states have signed transmission services contracts for the OMVG interconnection line, paving the way for electricity trading between Gambia, Guinea, Guinea Bissau and Senegal.
Launched in 2017, the OMVG project entails the development of a 225kV electrical interconnection, running for 1,677km in a circular network across the four OMVG countries and connected by 15 high voltage and medium voltage transformer stations and two load dispatching stations.
It also includes the development of the 128MW Sambangalou hydropower plant, which is under construction in the Kedougou region of Senegal. The OMVG power grid will also connect to Guinea's 450MW Souapiti hydro plant and 240MW Kaleta dam.
The total cost of the OMVG interconnection project has been estimated at €620 million (US$676.8 million). Progress had reached 97% completion as of late May.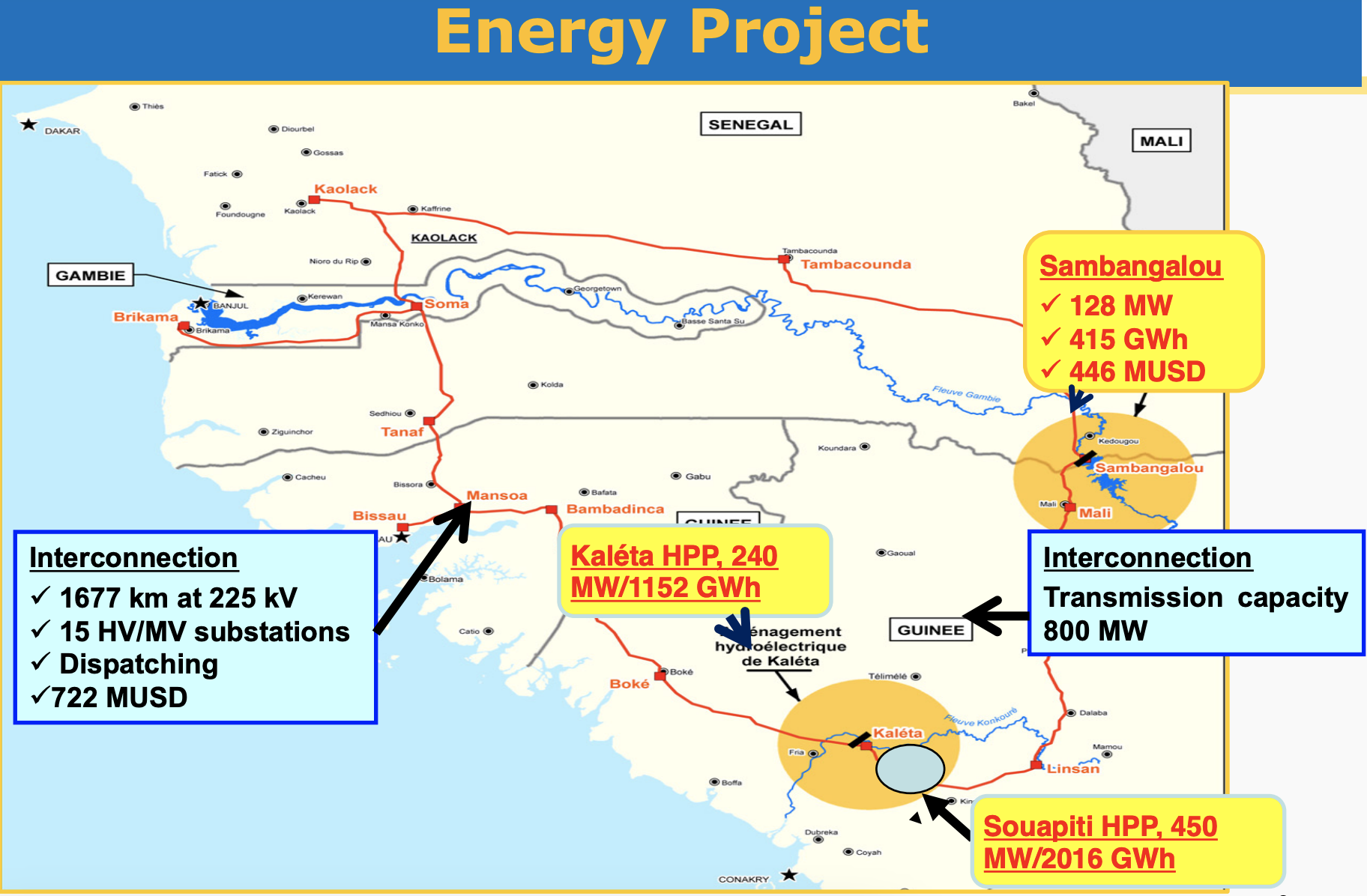 The infrastructure constructed in each member state includes: 
The Gambia: 183km of lines and two substations;
Guinea: 575km of lines, five substations and a load dispatching centre at Linsan;
Guinea Bissau: 218km of lines and four substations;
Senegal: 701km of lines, five substations and a load dispatching centre at Tambacounda.
A total of 17 contracts were signed with contractors including nine for the construction of power lines, seven for substations and one for the load dispatching centres. The details are as follows:
Germany's Siemens – Dispatching centres at Linsan and Tambacounda;
India's KEC International – Power lines and substations in Senegal;
France's Vinci and Cegelec – Power lines in The Gambia, Guinea, Guinea Bissau and Senegal;
Team of China's Sumec and XD – Power lines in Guinea;
Team of France's Eiffage and Spain's Elecnor – Substations in The Gambia, Guinea and Guinea Bissau; 
Saudi Arabia's National Contracting Company – Substation in Guinea.
In December 2020, OMVG awarded a €388 million (US$423.6 million) contract to a joint venture of Vinci Construction and Austria's Andritz Group for the construction of the Sambangalou dam. The 128MW of electricity will be distributed as follows: 18% for The Gambia, 20% for Guinea, 14% for Guinea Bissau and 48% for Senegal.
For the project financing, each member state was charged with bearing the costs of constructing the infrastructure within its own territory as well as 25% of the costs relating to the dispatching centres.
In addition, eight donors have provided concessional loans: the World Bank's International Development Association (IDA), African Development Bank (AfDB), Islamic Development Bank (IsDB), European Investment Bank (EIB),  Agence Francaise de Developpement (AFD), Germany's KfW, West African Development Bank (BOAD) and Kuwait Fund For Arab Economic Development (KFAED).
OMVG is planning a second phase of the interconnection project. This will include hydropower projects in Guinea and Guinea Bissau as well as the installation of 500km of transmission lines.
The transmission services contracts were signed in Dakar, Senegal on 26 October.
Top photo: Senegal OMVG substation (Source: Twitter/X @ KEC International) 
Add a comment
ConstructAfrica welcomes lively debate, but will not publish comments that are threatening, libellous or abusive.