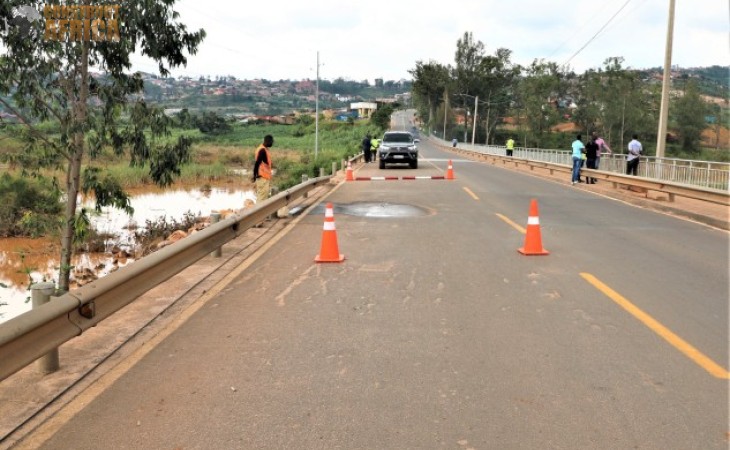 Rwandan Parliament Approves Loan For Kigali-Muhanga Road
Korea Eximbank will provide US$120 million to expand the road.
Rwanda's parliament has given final approval for the US$120.5 million loan agreement signed between the government and Korea Export-Import Bank (Korea Eximbank) for the Kigali-Muhanga road repair and expansion project.
The agreement was signed in Busan, South Korea, on 13 September, together with a US$42 million loan for the Kabgayi District Hospital renovation and expansion project.
Speaking during the parliamentary session on 13 November, Minister of Finance and Planning Ndagijimana Uzziel said work on the Kigali-Muhanga road includes repairing the road for a length of 45km as well as widening the road to four lanes for a length of 12.2km and building two bridges and other infrastructure.
The road is a vital link that connects the capital city to Muhanga, the largest metropolitan area in Rwanda's Southern Province. It is regularly congested during peak hours and also becomes overflooded during heavy rainfall.
Regarding the Kabgayi District Hospital project in the Muhanga district, Uzziel said the renovation and expansion will add 206 inpatient beds to the current tally of 355 and improve access to services and the quality of medical expertise delivered.
#Rwanda & #Korea signed two loan agreements through the Korean Exim Bank financing the Kigali Muhanga road rehabilitation/Expansion and the renovation of the Kabgayi Hospital ….another great Milestone on the 60th anniversary of our diplomatic relations pic.twitter.com/6ppsNfYOJI

— Nkubito Bakuramutsa (@nkubitob) September 13, 2023
Photo: Kigali-Muhanga highway (Source: Rwanda Broadcasting Agency)
Add a comment
ConstructAfrica welcomes lively debate, but will not publish comments that are threatening, libellous or abusive.