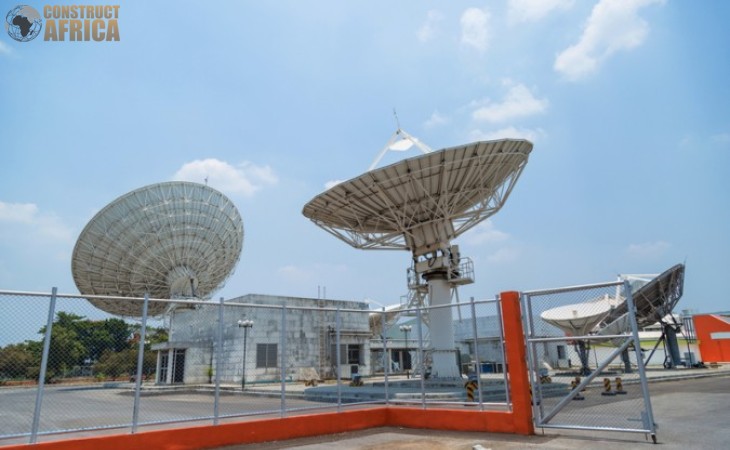 Paratus To Build Satellite Teleport Facility In South Africa
The project in Doornkloof, Pretoria, is set for completion by August 2023.
Telecommunications company Paratus South Africa is constructing a new satellite teleport in Doornkloof, Pretoria, and is due to be completed by August 2023.
The facility will provide reliable and quality satellite connectivity to various businesses and consumers in South Africa, even during power outages.
The multi-million Rand project is part of Paratus's plan to build the largest teleport and help strengthen its offerings in the latest satellite communication services. It will also host other providers' and customers' infrastructure.
1 July 2022 we brought the Google Equiano cable onshore in Swakopmund. @paratus_africa plays a critical role in ICT development in Southern Africa and the continent. @TelecomNamibia is also a partner in this massive effort. @CRANamibia @invest_paratus pic.twitter.com/QUl2N48lUI

— Barney Harmse (@BarneyHarmse) July 11, 2022
Key features of the project include:
Dual redundant systems on all network infrastructure, from generators and backhaul to hosted environments, to deliver a quality and reliable service.
Terrestrial and sub-sea fibre routes will allow connectivity to and from multiple countries using the Paratus backbone network.
Dual redundant fibre routes to two independent Data Centres in South Africa.
Dual power feeds, including Dual UPS and Multiple generators.
End-to-end management by Paratus South Africa.
"This project is important to our country as well as our group. Built to conform to international standards, it will be the group's largest satellite infrastructure project to date and is capable of hosting other providers' and customers' equipment, such as antennas and satellite hubs. As specialist leaders in satellite communications in South Africa and the rest of the continent, our investment in the new teleport comes at a critical time because not only will we be able to ensure the highest quality connectivity, but we will also be able to provide even more services to customers who require a reliable connectivity solution, including during load shedding," said Kallie Carlsen, MD of Paratus South Africa.
"This teleport is a major investment for the group; it makes our offering in the region unequalled and confirms our strength for providing high quality and seamless connectivity," said Schalk Erasmus, CEO, of Paratus Group.
Top Photo: Satellite communication station (Jiradet Siriwat | Dreamstime)
Add a comment
ConstructAfrica welcomes lively debate, but will not publish comments that are threatening, libellous or abusive.