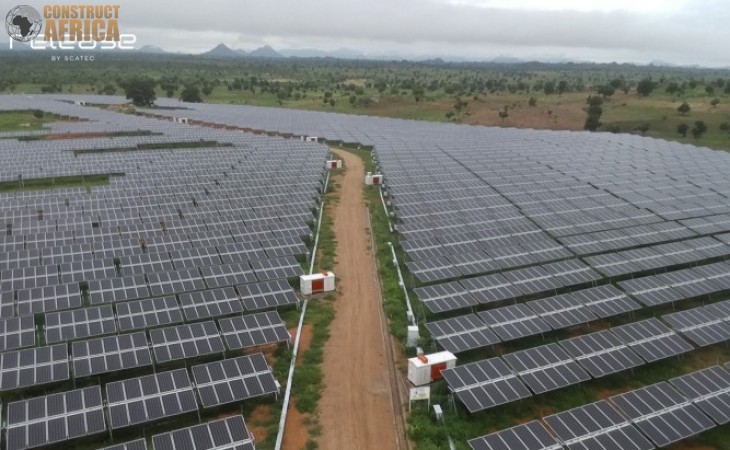 A new model for delivering power in Africa
Interview with Hans Olav Kvalvaag, CEO, Release.
An official inauguration ceremony was held in September to mark the completion of two 18MW solar farms with battery energy storage systems at Maroua and Guider in northern Cameroon.
What was unusual about these plants is they had already been generating electricity since February 2022, when the first megawatt of capacity came online. And even more unusually, they were installed under an equipment lease contract with the local utility Eneo.
Rethinking project delivery
This new leasing option for solar plants and energy storage equipment allows public utilities to rapidly procure electricity generating capacity and was the brainchild of Norway's Scatec.
"It is a modular concept where we are able to install and inject power as we go," says Hans Olav Kvalvaag, CEO of Release, the new business unit set up by Scatec in 2019 to handle leasing projects. "We can add and reduce capacity as needed."
The pre-assembled modular units are installed in 1MW increments and each block has a separate substation, which allows the power to be fed into the grid immediately. 
Combined, the two Cameroon plants comprise about 88,000 solar panels with a total capacity of 36MW and 30 storage batteries with a total capacity of 20MW (19MWh). Kvalvaag reveals that Eneo is already interested in doubling the installed capacity now that it knows the northern electricity grid can handle the solar energy.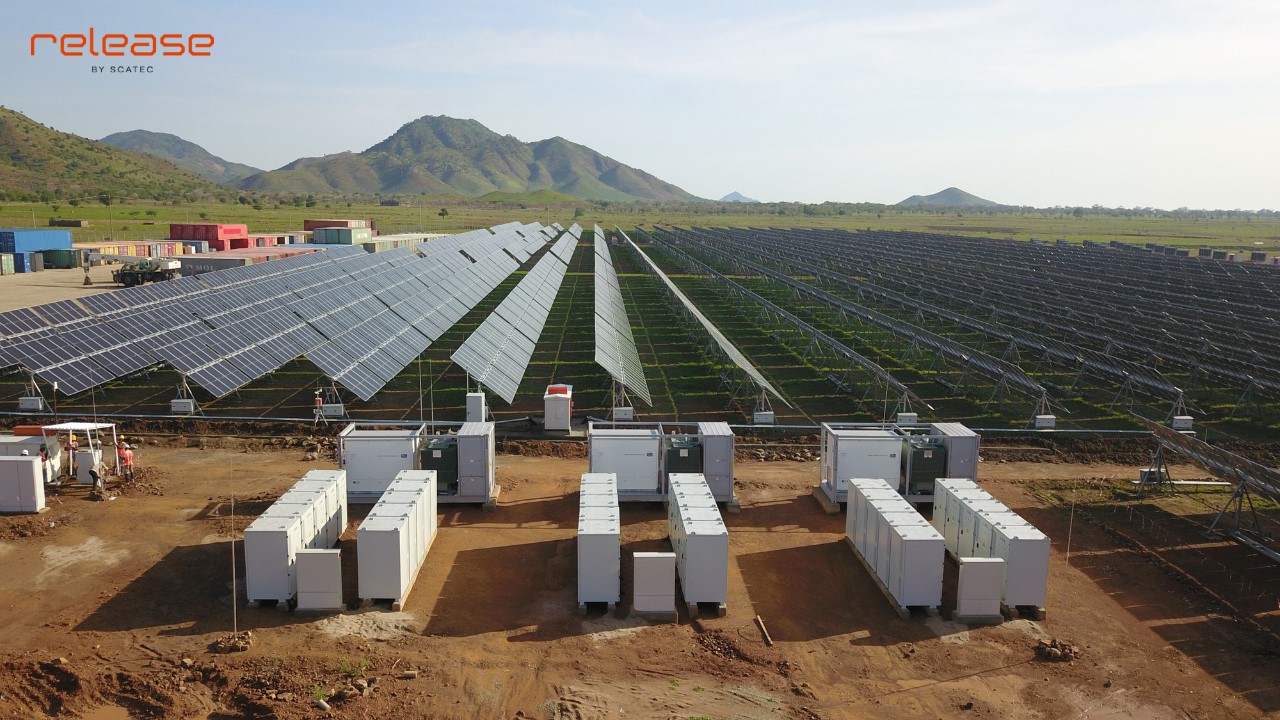 "The reason we started this venture…was basically to see how we can deliver something more efficiently than the normal IPP [independent power project] with project finance solution, which we see doesn't really work in Africa," he explains. "That is when we came up with the modular concept and flexible rental [arrangement] instead of a power purchase agreement."
The current model of copying and pasting project formats used in developed countries is failing Africa. He says long-term PPAs for renewables projects are extremely complex for governments in Sub-Saharan Africa to put in place as they generally lack the financial capacity to enter into 25-year commitments and provide sovereign guarantees: "The problem with solar and wind and all the renewables is that it is very cheap if you can commit for a long time, but that is almost impossible for most African countries."
Kvalvaag notes that South Africa is enjoying success with its renewable energy procurement programme as it has the institutional capacity needed to set up IPPs that is lacking elsewhere in the continent. 
Cost benefit analysis
Release rents the equipment to clients under five-year contracts. While the energy cost at somewhere around 8$cents a kilowatt hour works out slightly more expensive than for an IPP (about 5-6$cents a kilowatt hour), the electricity is fed into the grid within six or 12 months. 
"If [IPPs] happen, it takes five years get them in place. And the problem for most of these countries is that in those five years the only alternative is to run on diesel or heavy fuel oil, which is expensive, so the cost saving compared to an early rental is already lost," says Kvalvaag, adding that while IPP tariffs normally go up over time, the rental rate decreases after five years.
The lease arrangement obviates the need for sponsors to put in place long-term project financing, which is both costly and time consuming. Release only requires from its customers one year's rent upfront as a guarantee, which can be arranged through a development finance institution or a commercial bank. 
According to Kvalvaag, the financing costs for an IPP in the Middle East, Europe and the US represents about 20% of the total project cost, while the equipment accounts for about 80%. In Africa, the numbers are almost opposite. Interest rates are much higher due to the region's risk profile and structuring the project is also more complicated due to the governments' weaker balance sheets.
Challenging markets
Another major advantage he cities for the preassembled, modular set up is the limited onsite installation works. "You just need a small crane – there is no piling or concrete. We use simple ground anchors to fix things, which reduces the exposure on the soil and the environment," he says.
"This is why we want to do this in Chad, Liberia and many other countries and this is why the IFC is very interested in participating: it is to offer a simple solution that has flexibility. It also demonstrates for the utilities that they can actually take in solar energy," he says.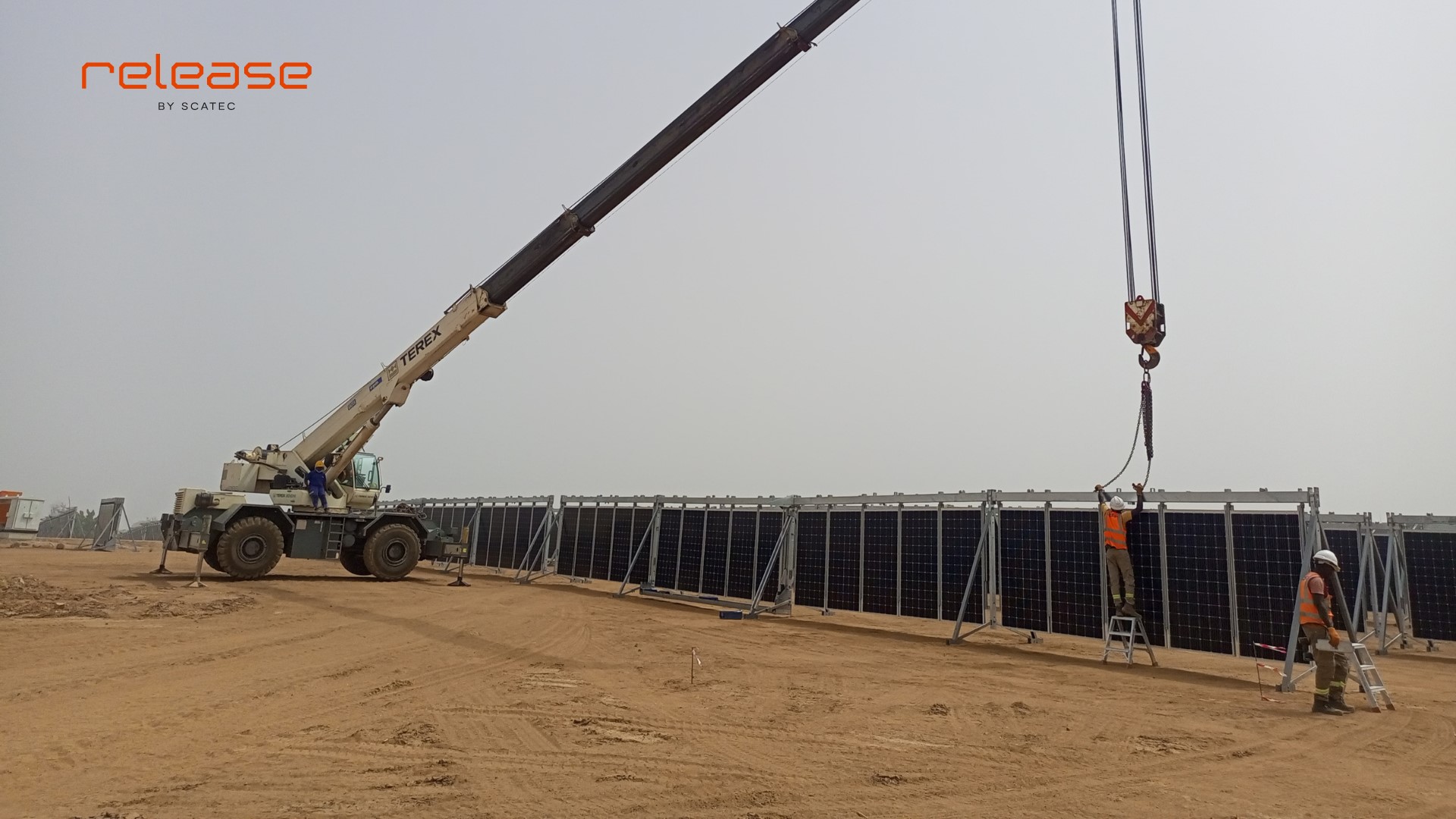 The IFC, the private sector arm of the World Bank, is working on providing debt funding to Release to support the business, including the delivery of the two Cameroon plants and a similar project at N'Djamena in Chad. Shipping of the equipment to Chad is expected to begin imminently.
Kvalvaag says that the fact the modularised units are redeployable allows Release to work in more challenging markets. 
"That is reducing our exposure somewhat and helping us work in complicated markets and this is obviously why the IFC is interested in this concept," he explains. 
Flexible project design
The cost of renting the equipment reduces upon renewal of each five-year contract and after 15 years, the solar farm is transferred over to the client for free. The equipment has a lifetime of 25-30 years, the same as for conventional plants.
"We provide that flexibility to get started," Kvalvaag adds, noting that IPPs work best for large-scale renewables projects, whereas the grids of many African nations can only handle smaller projects. "They cannot take the big projects, so there is no point in building a 200MW project. It is all about flexibility - the whole concept." 
The modularity provides further flexibility to respond to demand fluctuations and changes in transmission grid capacity. By contrast, the parameters of an IPP are fixed for 25 years based on the project finance agreements and commitments. 
When it comes to the size of rental projects, Kvalvaag says they can be anywhere up to 50MW, with the sweet spot being 10-25MW.
Responsibility for the land preparation and the installation of the transmission lines remains with the utility, which also operates the equipment. Release provides performance and availability guarantees and 24/7 remote monitoring of the site.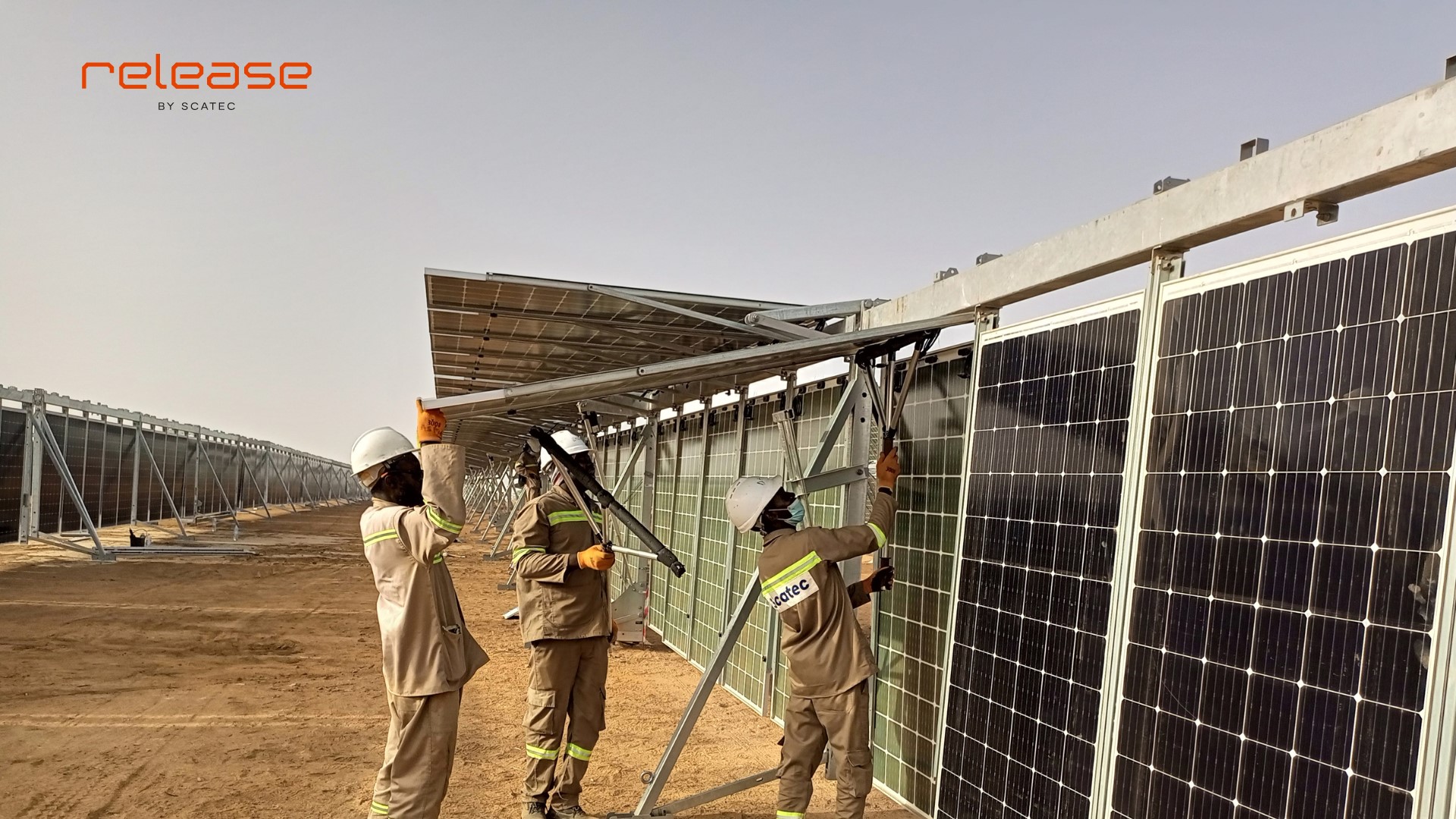 Scatec says it is the biggest private solar power developer in Africa with 1.2GW of installed capacity in South Africa, Egypt, Mozambique, Rwanda, Cameroon and South Sudan.
Mining potential
In addition to leasing equipment to public utilities, Release sees captive solar power projects for the mining sector as another attractive market. 
The motives for why mining companies would want to lease equipment are different: they are driven by the need for speed in assembly and flexibility in capacity rather than overcoming financial constraints. The limited life of the mines makes the modular concept particularly attractive. A temporary rental solution can avoid delays for start of operations in the event of grid access being unavailable, while also helping companies reduce their carbon emissions.
"We are still developing and evolving our offering to optimise the technical solution and the commercial solution to be able to cater for this," says Kvalvaag. "If we want to electrify Africa, which is our goal, we need to offer different and flexible solutions."
In July, blended finance fund manager, Climate Fund Managers (CFM) announced it would be providing a US$102 million capital injection for Release, contributing US$55 million for a 32% equity stake and providing shareholder loans of US$47 million. This will allow Release to seek out new leasing contracts and grow its pipeline of projects across Sub-Saharan Africa. The investment is currently going through the final stages of approval. 
Top photo: Cameroon solar plant (Source: Release)
 
Add a comment
ConstructAfrica welcomes lively debate, but will not publish comments that are threatening, libellous or abusive.