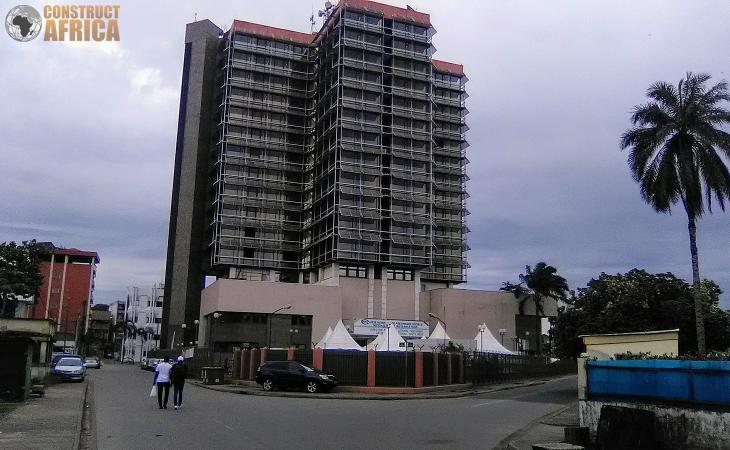 Construction works on "the largest mall in Central Africa" nearing completion
Douala Grand Mall infrastructure works are scheduled for completion shortly. The development of Africa's largest shopping mall is led by British investment fund Actis in partnership with Craft Development.
The site occupies an attractive location in Douala, the project is situated in the immediate vicinity of the International Airport, with a catchment area of 4 million inhabitants and ready accessibility for all socio-economic groups. With an extensive offer in fashion, lifestyle, services, entertainment and dining, Douala Grand Mall is said to be a popular destination for shopping in Cameroon.
The shopping mall will be home to 160 shops & 22 F&B shops and expected to see around 300,000 visitors every month.
"It is fantastic to be able to attract regional brands into Cameroon, we are encouraged by the interest already received from retailers and restaurateurs seeking to take up space in the mall, keen to benefit from the growing consumer power" said Amanda Jean-Baptiste Partner, Head Of West Africa Real Estate at ACTIS.
According to the schedule of works, the spaces over 300 m² were brought between December 2019 and January 2020. The delivery of spaces whose width is less than 300 m² was scheduled for March 2020 while the end of the works is scheduled for the second quarter of 2020. On site, construction company Raubex's teams are working hard to complete the infrastructure on time. The facades can already be seen. On the plaza, the finishing touches are being put on the walkways, driveways, parking spaces and green areas. As far as the interior is concerned, the shops are ready, escalators and lifts have also been installed while the air conditioning is being installed and the tiling work is in its final phase," the project team explains.
The Douala Retail and Convention Centre is expected to generate 4,500 jobs.
Photo: Douala, Cameroon (Kondah | Wikimedia Commons)
Add a comment
ConstructAfrica welcomes lively debate, but will not publish comments that are threatening, libellous or abusive.