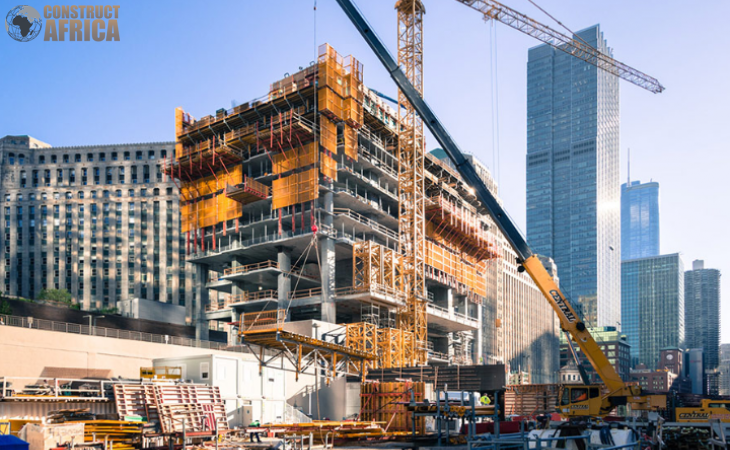 Construction Progress Tracking
The scale of construction projects is growing as the demand for skyscrapers, airports, rail network increases. It has become hard to monitor such large-scale projects with all their phases and steps.
Effective project management requires controlling all aspects of a construction project: the quality and quantity of work, costs, and schedules to guarantee the success of the project. Performance monitoring of the entire construction project is crucial.
The digital wave that is taking over the sector has started to have a decisive impact on progress tracking for construction. With the use of a reliable software solution, onsite personnel is now in a position to submit the latest updates from the field in real-time just with the click of a button.
That can be paramount to cash flow and competitiveness, especially when a contractor has to manage multiple projects and navigate through a  plethora of tasks and project data.
BENEFITS:
— Real-time project performance monitoring
— Minimize delays by making informed decisions
— Mitigate risk with real-time data
— Saves time and eliminates duplication
— Streamlined process management
— Minimize project uncertainties
— A single source of truth for management
It is clear that keeping close track of your construction project comes with many different benefits for your team. Nevertheless, it's a very demanding process that requires a solid data culture, bold initiatives, and a significant investment in digital solutions. Briefly, here are the six steps for flawless construction progress monitoring:
1. Establish a digital ecosystem
Every construction project comes with a great admin burden and a number of stakeholders, tools, and systems that should work together in harmony. Before your project begins, you need to establish a digital ecosystem where all project-related data will be stored and shared with the rest of the team.
Most importantly, all project agents can be confident that what they see on their screen is 100% accurate and that they are not working on an outdated version of the schedule. Like that, subcontractors will be able to arrive on-site at the right moment and start working on their tasks right away.
2. Custom dashboards can add clarity
Customized dashboards can function as the bedrock of your construction progress monitoring process. With the help of the right digital platform, you can receive the data you need at the time you need it and effortlessly analyze trends, track delays, and address any red flags.
One detail you should always keep in mind, though, is that these dashboards should be updated in real-time and accessed on the cloud. 
With real-time project insights, look forward to fewer errors and delays, faster completion times, and, of course, lower costs.
3. Report from the field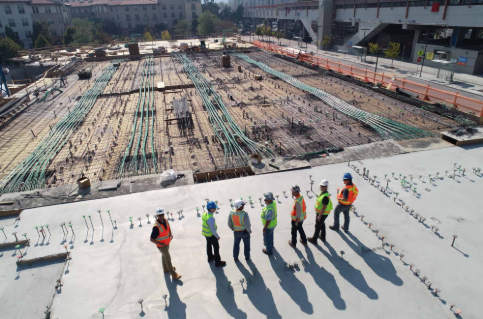 Across every aspect of a construction project, there are now mobile applications to help. Be it pre-construction or scheduling, to project management, field reporting, and back-office jobs. All of these things can run more smoothly and efficiently, helped by mobile technology.
Mobile field reporting is one of the main components of successful construction progress tracking. Just by using their mobile or tablet device, field teams can report progress back to the office in real-time and address burning problems before they become a threat to the entire project.
Lastly, the automatic generation of daily progress reports could make production tracking much simpler and highlight instantly where workflows are ahead or behind.
4. Listen to your data
Finally, everything comes down to data. It will help you navigate through your project and see if everything goes according to the plan. For that reason, it is essential to establish a strong data collection and analysis process which will ensure that you are always one step ahead of any problem that might emerge on site.
What's more, thanks to the captured data you can add predictability to the building process, and by extension to your construction progress tracking process.
5. Tracking your construction sites using video cameras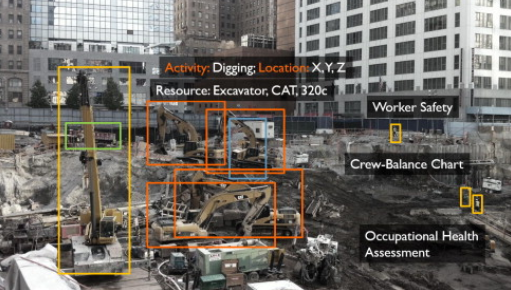 Now you can count on a professional project manager in another country or even on another continent because he can monitor everything from his location through cameras and live videos.
Thus, automated remote monitoring is now being utilized on many large projects to obtain real and accurate information. Collected data improve the precision and liability of workflow results as well as the worker's productivity. Starting a construction project now, with its complex nature, requires proper planning and advanced technology tools to be constantly following up every detail.
6. Drones
As of today, drones are being used in domains such as agriculture, construction, public safety, and security to name a few while also rapidly being adopted by others. 
Drones significantly help us to automate the remote inspection of construction projects.
Weekly drone maps help reduce the amount of time it takes to walk the site and monitor, track progress, and inspect safety issues. With a visual record of a project and a side-by-side view makes it much simpler to compare the progress done, and with annotation tools managers can make reports for internal and external stakeholders.
Conclusion 
Construction tracking software appears to be one of your most valuable allies in the effort to keep your construction project under control and ensure everything is progressing as it should.
The changes can come faster than you expect with the right implementation process. The key to success is to start small and expand fast. Like that, you give your organization the time to adjust and embrace this digital shift.
This article was originally published by AMgrade.  ConstructAfrica published this article with permission. Please click here to read the original article.
Add a comment
ConstructAfrica welcomes lively debate, but will not publish comments that are threatening, libellous or abusive.