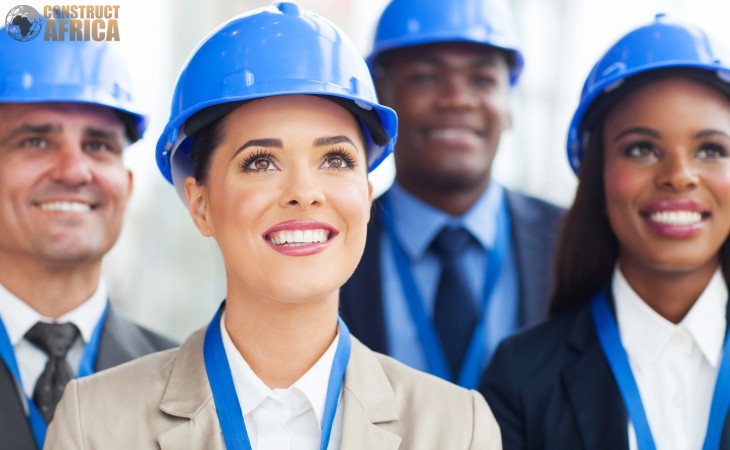 Developing a network of modern construction professionals across Sub-Saharan Africa
This first in a series of blogs by the Chartered Institute of Building (CIOB) considers the value of professional networks.
This article for ConstructAfrica has come at the perfect time, as a couple of weeks ago the Chartered Institute of Building (CIOB) signed a memorandum of agreement with the South African Council for the Project and Construction Management Professions (SACPCMP).
For our global community of members, this is another important partnership with an organisation which shares many of our aims and objectives and with which we can collaborate.
For those who might not be familiar with CIOB, here's a brief introduction to what we do.
CIOB represents professionals in the construction industry, with just over 47,000 members worldwide and almost 1,000 in Sub-Saharan Africa.
Our members with chartered status have demonstrated knowledge and professional competence and earned their credentials. They have also made a commitment to continual professional development and to operate in line with our ethical approach.
CIOB works on the major issues of the day. Among the things we have on our agenda are raising awareness of modern slavery in the industry, protecting the environment with more energy-efficient buildings, driving diversity and inclusion, better use of technology and delivering quality in the built environment that our members help to create.
I was fortunate to spend some time in South Africa last year, talking to many of our members and visiting some of the institutions from which future leaders of the industry are likely to come.
I came to realise that, supported by our dedicated regional manager for Sub-Saharan Africa and our qualifications liaison manager based in South Africa, we have an extraordinarily committed and active community of members here.
For example, the CIOB team and many of our members supported the Big 5 Construct South Africa exhibition in Johannesburg, this year and last year, and piloted an event focused on young people in Southern Africa with a youth symposium. Having seen so many young and aspiring professionals who have graduated but are still unemployed, the Big 5 Construct team and CIOB saw an opportunity to collaborate on an event tackling employability, one of the key challenges for young people in this region.
Supporting young professionals
The symposium covered a range of issues, including the opportunities that come with joining a professional body as a student or as a job seeker and the importance of a network that can provide. There were also discussions on the journey from being a graduate to being in the boardroom, the importance of personal branding and tips on what employers or recruiters look for in graduates.
Our hope was that the symposium left students and jobseekers better equipped to enter the job market in the construction industry.
CIOB's activities in Sub-Saharan Africa continue to have an emphasis on employability and work readiness initiatives for students and graduates, which is supported by one of the three headlines in our current corporate plan, addressing the skills gap.
We have a number of collaborations with universities and other professional bodies across the Sub-Saharan Africa region and will work with our partners to help nurture talent and bridge the skills gap. Additionally, we are involved in the forthcoming Big 5 Youth Symposium, at which we will be present to talk to built environment students and young professionals.
Providing resources
Away from our presence at symposia and industry events, I also want to mention some of the free, entry-level resources we provide for those who are at the start of their journey to become construction professionals. The CIOB Academy, which marked its fifth anniversary last year, has had much success in supporting the education and training needs of the industry, with the introduction of a dedicated CPD portal, a broadening publications portfolio and various new training courses and qualifications.
The core philosophy of the academy is to provide resources that serve the needs of professionals in the built environment and give them the skills to produce excellence, in the context of CIOB pursuing its public interest remit.
One of the resources from the CIOB Academy that I am particularly proud of is the delivery of freely available Massive Open Online Courses (MOOCs) in ethics, quality, mental health and sustainability, which have now reached more than 30,000 delegates in more than 100 countries.
Recently, we also took the decision to make all our Technical Information Sheets free to CIOB members: they all now have access to up-to-date, expert-developed assets on temporary works, quality, site management, smoke control, logistics and planning, to name just a few.
We have also recently published a new edition, the sixth, of our popular Code of Practice in Project Management, also free to members.
There is a lot that is positive in the industry right now. I want to celebrate the fact that there is an appetite in the industry to be professional, competent and qualified, delivering a high-quality built environment.
Add a comment
ConstructAfrica welcomes lively debate, but will not publish comments that are threatening, libellous or abusive.